20thC. French school / Gustave Leheutre
Gustave LeHeutre Pablo Paul Roig Jacques Beurdeley Tigrane Polat Rafael Drouart Pieree-Louis Moreau
Gustave Leheutre (1861-1932)
Painter of landscapes and engraver from Troyes. Pupil of Grevex. He start at the "Salons des artistes" in 1889.
He became a member of the group of Nabis. He is known for his many engravings who count up to some two hundred.
---

Hand signed and numbered landscape etching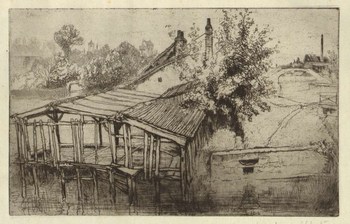 LE LAVOIR ABANDONNE - 1903
( region of Troyes/France)

Reference: LD 68
Third state printed in 13 proofs numbered 13 till 25
Etching and Dry point
hand signed and numbered 20/25
A perfect impression on watermarked laid paper.

Plate border: 15,50 by 24,50 cm
Sheet 25 by 38 cm
Price: 160 EURO
---
You can access larger images by clicking on the thumbnails.
Contact me for prices and availability before purchase.

Below you can access detail images to see the quality of these works.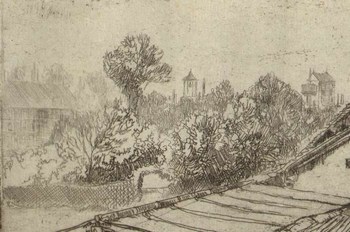 ---
---