20thC. French school
Edgar Chahine Pablo Paul Roig Jacques Beurdeley Tigrane Polat Rafael Drouart Pieree-Louis Moreau
Pablo Pau Roig (1897-1955)
Painter - etcher from Spanish origin.
---

Hand signed and numbered landscape etching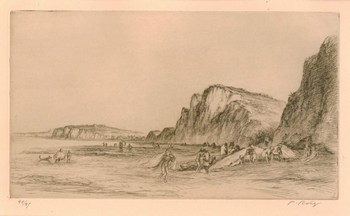 SOUS LES FALAISES DE VARENGEVILLE, 1929
ETCHING
hand signed and numbered 40/45
A perfect impression of this animated beach scene
Varengeville is situated in the department Seine-Maritime in Normandy
16 by 28 cm
Watermarked laid paper sheet 24 by 37 cm
Dry stamp
"Ed. Sagot, editeur Paris"
Lugt 2254
Price: 220 EURO
---
You can access larger images by clicking on the thumbnails.
Contact me for prices and availability before purchase.

Below you can access detail images to see the quality of these works.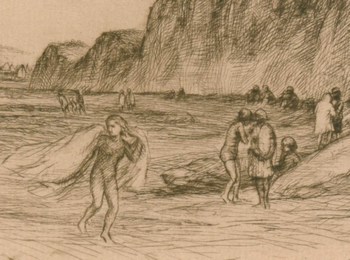 ---
---