The Dutch golden age : Jan van de Velde II
Jan Van de Velde Claes Jansz. Visscher Willem Butewych Wenzel Hollar Gerrit Van Horst
Jan Van De Velde II (1593-1641)
Born in Rotterdam and died in Enkhuizen. Jan van de Velde is known for his drawings and engravings. He was a pupil of Jacob Matham in Haarlem around 1613. He worked in Haarlem until 1636 and then went to Enkhuizen. Jan van de Velde made his an important oeuvre mainly between 1615 and 1635. In the beginning he worked only after his own designs. Later also after drawings from Pieter Molijn and Buytewech.
---
From a suite of landscapes invented by Gerrit Willemsz. Van der Horst (1612-1652)
| | |
| --- | --- |
| | |
| H.328 - II / IV | H.330 - only state |
| | |
| H.331 - only state | H.332 - II / II |
20,50 by 28,50 cm.
General good condition, Backed on laid paper support sheet, plate 2 on paper with watermark of the Dutch Virgin in the garden
published in 1628 by Claes Jansz. Visscher, dated on plate one.
---
click below to see detail images
---
Januarius
Smaller version of the Van de Velde print by Wencesclaus Hollar (1607-1677)
He was born in Prague, went to Germany where he met the Count D'Arundel, later he went to London where he was favourite of king Charles the first but in 1645 he had to escape. He worked 10 years in Antwerp and finally returned to London where he died as a poor man. Never the less are perhaps just because of the poor conditions he worked in for long times he still is one of the greatest graphicus-artists of his time.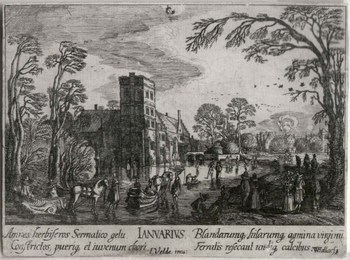 9,50 by 12,70 cm
Reference; P. 630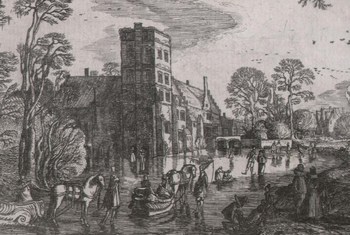 click above to see detail
---
Amenissimae aliquot regiunculae
From the first suite of Van de Velde his landscapes. Hollstein 237-243. (II / III)
Wonderful early impressions published in 1616 by Claes Jansz. Visscher.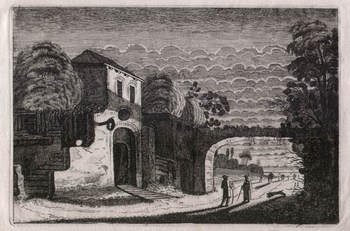 13 by 19 cm in larger sheet with full margins.
---
click below to see detail images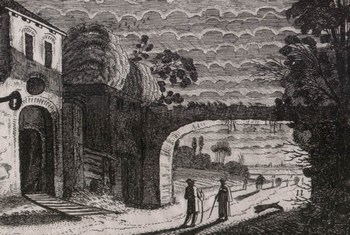 ---
The four elements: Aer
from a suite of four etchings after Willem Buytewech.
Good impressions of this rare desirable suite on early watermarked paper
Hollstein 18-21. (III / IV)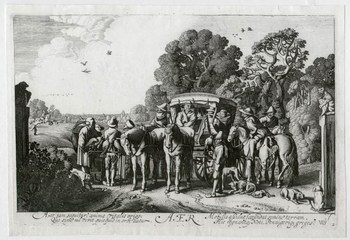 (The print is only available in another impression trimmed just outside the image)

---
click below to see detail images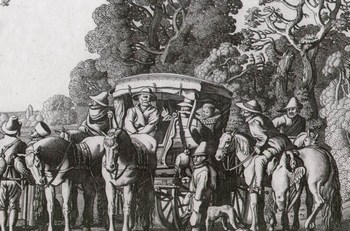 ---
landscape engravings from different suites
Jan Van de Velde is a wanted name in landscape collections.
His extensive oeuvre is very important in the early Dutch landscape style
---
click below to see detail images
---
All these wonderful landscape etchings are original and in a very good condition. The selection contains lifetime and some rare early impressions.
---