Mezzotint portraits
Joshua Reynolds Peter Schenk J.J. Haid Christoph Weigel James Abbott Whistler
This technique of engraving was invented in 1642 by Ludwig van Siegen. The whole surface of the plate is first made rough by an instrument and then the artist works his design in the plate by wiping out the rough area's more or less to become more or less white area's. This technique builded up a reputation in the 17th century but is above all a technique of the eighteenth century. It was especially a spatiality of the angel Saxon world. Mezzotint prints fetch higher prices because of the picturesque view (like painted) and the more labor-intensive method to make them. It was also called "a la maniere noire"
Generally signed and top one dated 1709
Top portraits from the Austrian School

Petrus Schenk (1660-1719)

Johan-Jacob Haid (1704-1767)


25 by 18,50 cm

Portrait of Ludolf Smids

37,50 by 27,5 cm

Master in Augsburg.
Portrait of Mohammed (?)

Johann Ulrich Heidegger (1700-1747)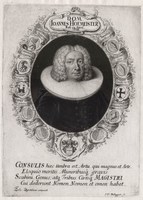 22 by 16 cm
Artist from Zurich
Suisse School
All these works are available for purchase.
Of course you can access larger images by clicking on the thumbnail images above.
Contact me for a price list if interested.

Below you can access detail images to see the quality of these works.

____________________________________________________________________________________________________________________