German Masters from 15th and early 16th Century - Woodcuts
Albrecht Dürer Hans Schaufelein Lucas Cranach Bernhard von Breidenbach
The art history of engraving can not been imagined without the impact of Dürer and the other members of the early German school.
Right out of the middle ages they brought this art field to unknown heights. Prints from the period are rare to find. With my online catalogue I'm glad to offer some of the finest artists from the period.
Renaissance woodcuts by the great German masters
---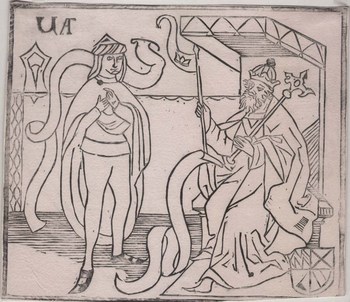 20,50 by 24,00 cm
Joseph explaining the dream of the Pharaoh
Extremely early engraving. Primitive metal engraving.
Impression on laid paper from later century's.
---
Bernhard von Breydenbach
Peregrinatio in Terram Sanctam
Woodcut by : Erhard Reuwich of Utrecht
Not available
---
---
Albrecht Altdorfer (1480 - 1838)
The Circumcision
Signed on the Altar with his monogram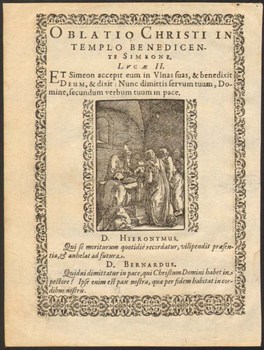 In the full little sheet with Latin text on front and ornamental border.
Original impression on laid paper from the 16th century.
---
Lucas Cranach the Elder (1472-1553)
No works available
__________________________________________________________
---
Hans Schaufelein (1480-1540)
DAS PLENARIUM
By Adam Petri March 1514
| | | |
| --- | --- | --- |
| | | |
| | | |
| | | |
German painter and designer of woodcuts. As a painter he was much influenced by Durer his master,
but his woodcuts are both more original and more important than his pictures.
He often signed his works HS with a little shovel (Schuffelein).
_________________________________
All these works are available for purchase.
Of course you can access larger images by clicking on the thumbnail images above.
Contact me for a price list if interested.
---
Below you can access detail images to see the quality of these works.