The Dutch golden age : Dirck Stoop
Willem Stoop Utrecht Dogs Horses
STOOP, Dirck Willemsz. (b. ca. 1618, Utrecht, d. 1686, Utrecht) - Dutch School
Dutch painter and etcher. He was the son of Willem Jansz. Stoop (fl. 1633-44, d. 1646), a stained-glass artist with whom he probably trained. Dirck or possibly his brother Maerten Willemsz. (c. 1620-47) was an apprentice in the Utrecht Guild of St Luke in 1638. Dirck probably travelled to Italy in 1635-45, where he may have painted Rest during the Hunt (1643; Copenhagen, Nationalmuseum). Between 1647 and 1652 he was back in Utrecht. Later he worked at the court in Lisbon.
---
From a series of 12 prints published in 1651
Showing Dogs and horses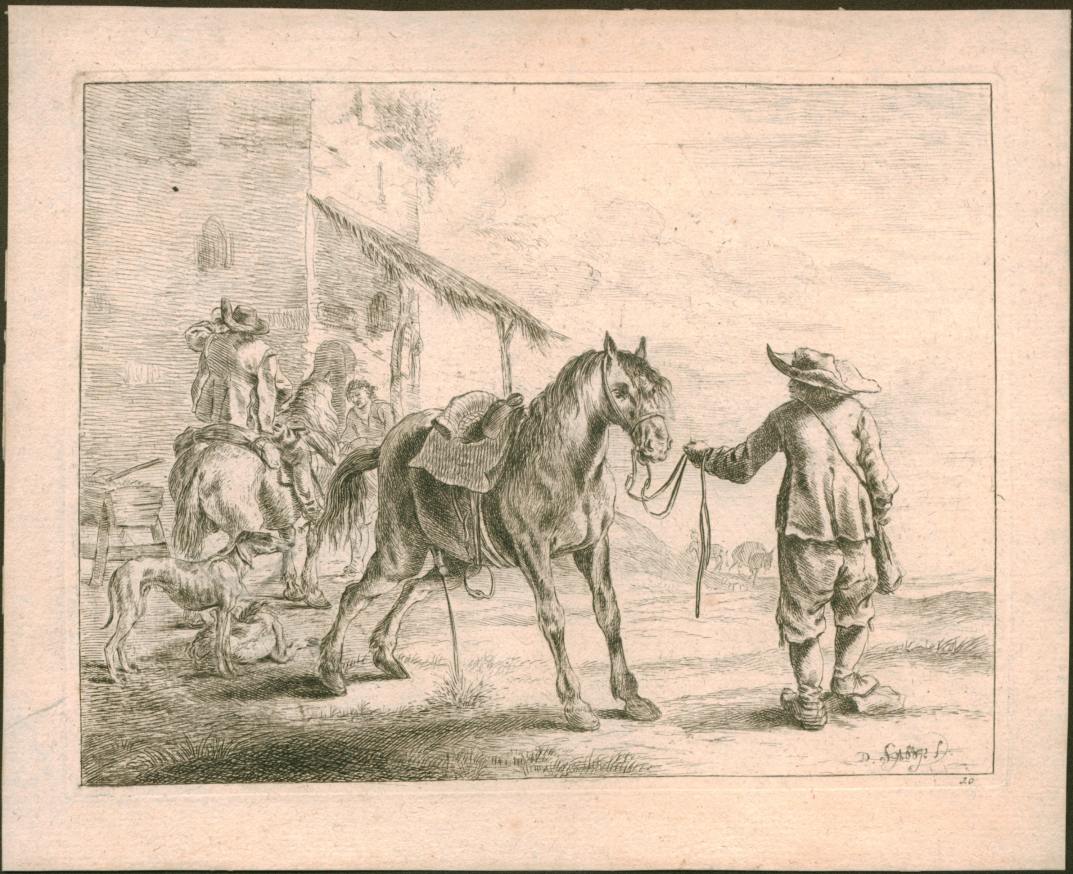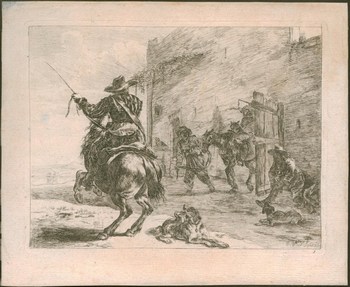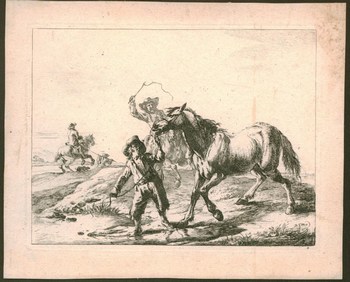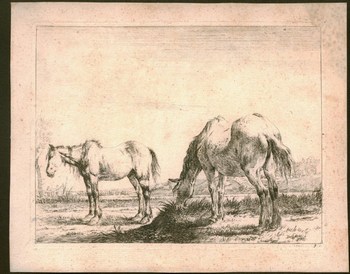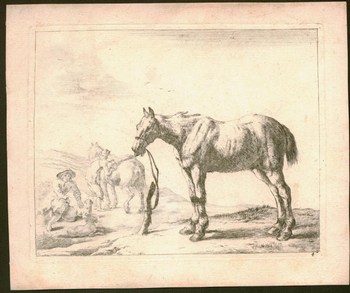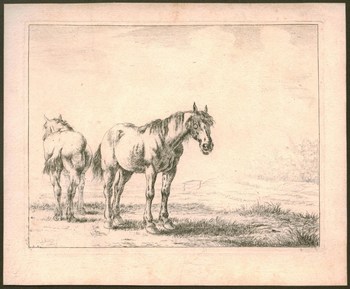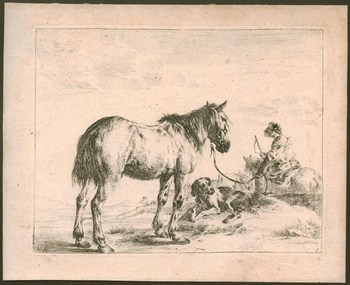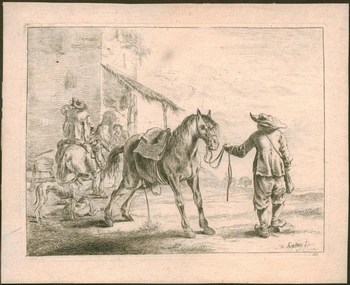 Measurements
On plate border 15 by 19,5 cm
Sheet 18 by 22,5 cm
The series is not complete. Prints can be purchased individually.
---
You can access larger images by clicking on the thumbnails.
These are all original impressions, done in the 17th century.
Contact me for prices and availability before purchase.

Below you can access detail images to see the quality of these works.
---