16thC. David Custodis landscape
David Custos (active around 1600) Dominic Custos (1560-1612) Paulus Bril (1554-1626)

David Custodis (active around 1600)

This engraver from Augsburg from whom is little known is the son of Dominicus Custos (1560-1612).
Dominicus was a drawer and engraver from Antwerp, son of Pieter Balten, and settled in Augsburg as the second husband of Bartholomeus Killian's widow.
Custos worked in the service of Emperor Rudolphe II in Prague.
This shows again the close connection between the Court of Rudolphe II in Prague that was so important for the mannerist art, and the Antwerp school where it all started.
The important artist family's from the period where related by family.
---
Harbour scene with light tower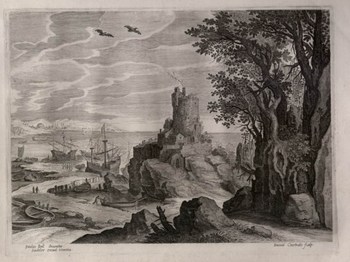 20,5 by 27 cm
(In a full sheet of 26 by 38 cm)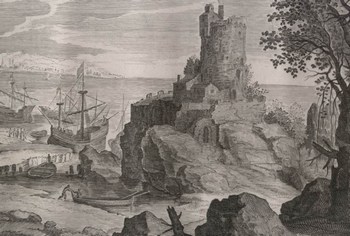 Published by Sadeler in Venice.
After Paulus Bril with some influence of Joan Breughel in the ships.
It is a very painting like finished landscapes in excellent condition.
---

Click thumbnails for larger image